Taking Care of Your
Electrical Needs
Dependable - Honest - There When You Need Us
A Reputable Company Addressing Your Electrical Concerns
Since our establishment in 2006, Case Electric has been offering honest and reliable electrical services. We serve the Greater Phoenix Metro Area, with technicians in both the East and West valley. Whether you need our help for your home or your business, we have you covered.
Our team has more than 40 collective years of experience in the industry, allowing us to provide you with informed options for your project. and we pride ourselves on our commitment to treat clients with honesty and integrity. Our dedication to these principles, enabled our business' reach to grow primarily by word of mouth. We know our great reputation is something we earned, and we strive to be the company you turn to the next time you need an electrician.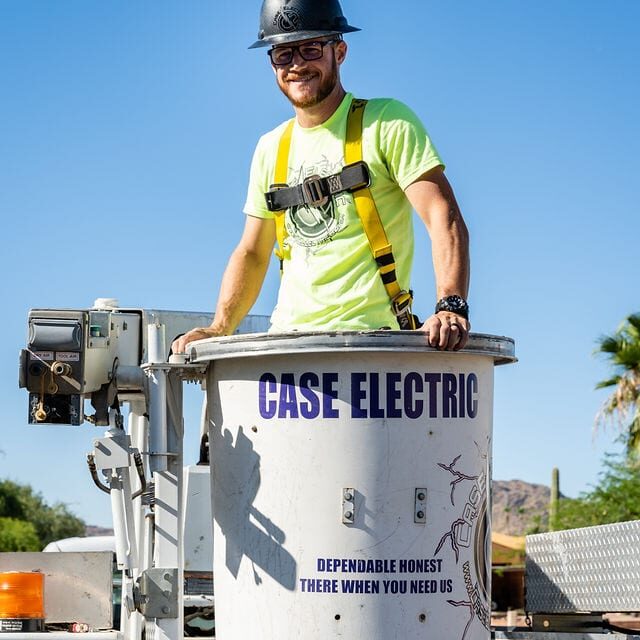 Our business is licensed, bonded, and insured. Our Registrar of Contractors (ROC) license number is 244469. Our license classification is CR-11, which allows us to work on electrical equipment and materials of up to 600 volts for both residential and commercial projects.